Marathons engineering department is there to support every facet of production.
- Well organized and accurate documentation.
- Interface with the customers engineering group.
- Production and assembly support, fixturing, and assembly documentation.
- Define and maintain quality documentation.
- Part and assembly design.
Marathons engineering department can also help you with reverse engineering expensive or hard to find parts, designing for manufacturability, or defining a cell to provide complete assemblies.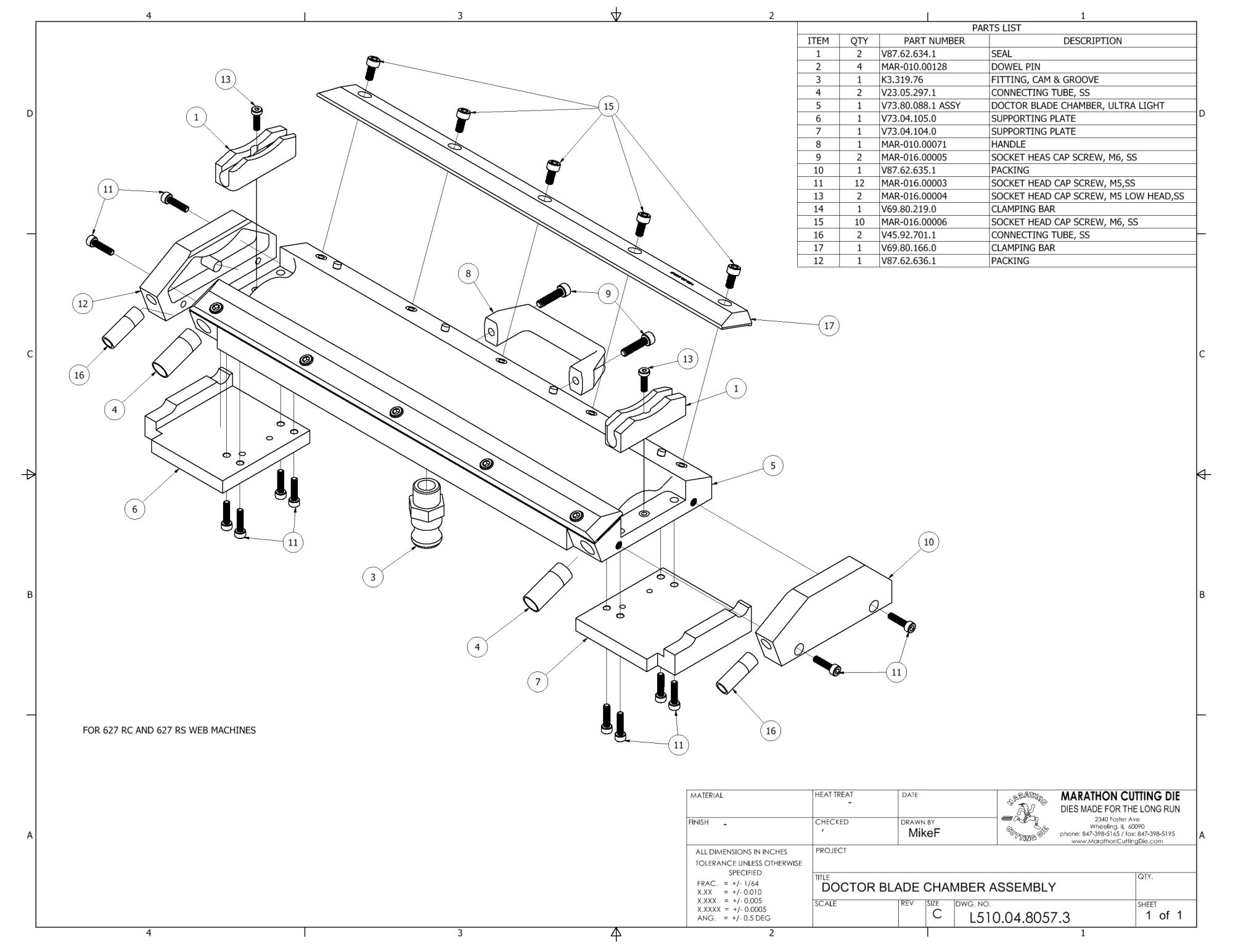 In the assembly shown, Marathon's engineering department designed and ink tray that can hold up to the abuse of caustic cleaning solutions that quickly pits the older designs. The new design is impervious to chemicals and is only a fraction of the weight, an important feature for employees who will clean this tray several times a day.
Marathon listened to the challenges and concerns of our customers and provided a solution that not only works better but saves them money as well.